Tartuffe, by Moliere, translated by Richard Wilbur
January 25–February 4, 2018
Directed by Bridget Grace Sheaff
A farce from the 17th century, Tartuffe employs witty rhyming couplets and classic characters in a sendup of society's hypocrisies and privileges. Equally resonant for today's audiences, the play shows the con man Tartuffe taking over a household right under the patriarch's nose—unless reason prevails and the family can expose him. Check out a feature on the show by DC Theatre Scene.
A special "Spotlight on Tartuffe" salon and audience discussion followed the January 28 matinee, led by Ashleigh Corwin of Georgetown University, a PhD candidate in early modern French history, with a focus on sixteenth-century religion and politics.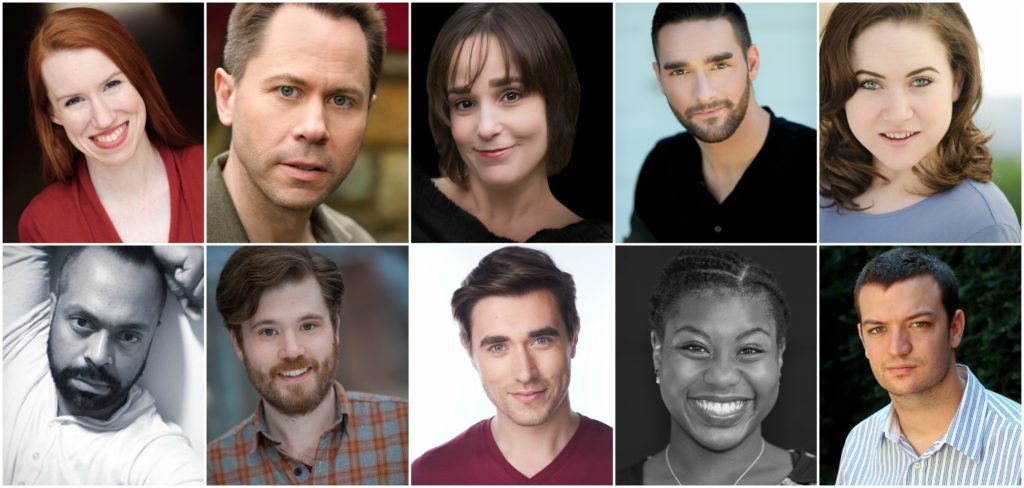 Cast
Cleante: Patrick M. Doneghy
Damis: Matt Meyers
Dorine: Jasmine Jones
Elmire: Heather Benjamin
Loyal: Willem Krumich
Mariane: Amber James
Orgon: Steve Lebens
Pernelle: Tiffany Garfinkle
Tartuffe: Jonathan Rizzardi
Valere: Erik Harrison
Production team
Producer: Heather Benjamin
Director: Bridget Grace Sheaff
Stage Manager: Caelan Tietze
Rehearsal Stage Manager: Amanda Gamage
Set Designer: Dean Leong
Lighting Designer: E-hui Woo
Costume Designer: Randi Young
Sound Designer: Niusha Nawab
A reading to fight hate
November 14, 2017
Lizzi Albert directed a reading of the Steven Dietz docudrama God's Country at the Trinidad Theatre—Logan Fringe Arts Space on Tuesday, November 14 at 7:30 p.m.
First performed in 1988, the play explores the white supremacist movement in America through the trial of a paramilitary group for the murder of a Jewish talk radio host. Dietz lays bare the subculture of hate that many of us would have liked to think represent only a few individuals on the fringes of society, and it is eerie and disturbing how contemporary this play seems 30 years later.
This reading benefited the work of the Southern Poverty Law Center, which works to track, expose and litigate against hate groups as part of its mission. One reason we chose this organization is for its resources for the average person asking "What can I do?" and "How do I respond to these events in my community?" A representative of the SPLC spoke about their work at the organization and answered questions from the audience.
Cast: Matthew Ancarrow, Michael Crowley, Kevin Dykstra, Emily Gilson, Willem Krumich, Yury Lomakin, Matt Sparacino, Sue Struve, and Emily Sucher.

Copenhagen by Michael Frayn
Nov. 30 to Dec. 11, 2016

In 1941, German physicist Werner Heisenberg visited his Danish colleague and mentor, Niels Bohr, in Copenhagen. The uncertainty over what really happened at this meeting, uncomfortable and dangerous in the midst of World War II, compels the two men, along with Bohr's wife Margrethe, to revisit their confused versions of the event. Even in the afterlife, they are driven to understand the implications of atomic theory in wartime and the explosive chain reactions of human relationships.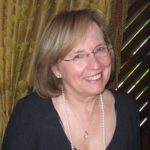 Learn about our first Perisphere salon, "Spotlight on Copenhagen":
We held a discussion of the historical significance and ethical implications of the Copenhagen meeting, led by Georgetown University professor and historian of science Kathryn Olesko, after our Dec. 4 matinee.
Read more about Copenhagen on our blog.
Cast
Niels Bohr: John Decker
Werner Heisenberg: Benjamin McRae
Margrethe Bohr: Sue Struve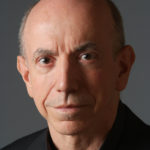 John Decker is a proud company member of the Quotidian Theatre Company, where he most recently appeared as Mr. Bardolph in Lettice and Lovage. He previously appeared there in The Veil, The Iceman Cometh, Shining City, The Cherry Orchard, The Seafarer, The Trip To Bountiful, Dublin Carol, The Mollusc, Pygmalion, Tomorrow, The Roads to Home, Valentine's Day, The Weir and A Doll's House. Favorite roles elsewhere have included Dysart in Equus and Freddie in Noises Off. John has also designed and built the scenery for innumerable local productions.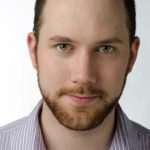 Benjamin McRae is a paragon of uncertainty, rarely exhibiting both speed and direction; he prefers aimless bursts of creative alacrity and unhurried but well-focused endeavors in equal measure. Past work includes The Little Foxes (William Marshall) with Rockville Little Theater and Noises Off (Gary/Roger), The Laramie Project (Greg Pierotti), and A Tuna Christmas (various) with groups in upstate New York. While no Schrödinger, he does have two cats named after astronomers (Tycho and Kepler).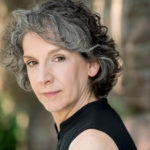 Sue Struve is delighted to be working with Perisphere Theatre. Most recently, she performed the one-person play Eleanor Roosevelt: Her Secret Journey at Compass Rose Theater, and prior to that, played Ruth Steiner in Collected Stories at Peter's Alley Theatre Productions. At Annapolis Shakespeare Company, Sue played Miss Prism in The Importance of Being Earnest, Brighella the Innkeeper in The Servant of Two Masters, and Mrs. Henry Dashwood in Sense and Sensibility. Other favorite roles include Leonato in Much Ado about Nothing (Baltimore Shakespeare Factory); Mother/Ensemble in The Wedding Dress (Spooky Action Theater); Betty Chumley in Harvey and understudying Dorine in Tartuffe and Lenny and Chick in Crimes of the Heart (Bay Theatre); Ouisa in Six Degrees of Separation, Agnes in The Shadow Box, and Gillian Crane in Permanent Collection (Dignity Players); and Beatrice in Rebecca and Mme de Volanges in Les Liaisons Dangereuses (Colonial Players).
Production Team
Producer: Alicia Goodman
Director: Heather Benjamin
Lighting Designer: E-hui Woo
Set Designer: John Decker
Sound Designer: Edward Moser
Costume Designer: Asia McCallum
Graphic Design: Caroline Chase

Oleanna by David Mamet
May 20–June 5, 2016
David Mamet's incendiary 1992 exploration of power and perception concerns Carol, a struggling college student who visits her professor's office to talk about her grade. John, the professor, is focused on his imminent tenure announcement and buying a new home, but their conversation turns personal over the course of the meeting. By the second act, the complaint Carol has filed and John's response to it escalate into increasingly volatile attempts by the two characters to reconcile their points of view. This Rorschach test of a play challenges audiences to define what they've seen, even after the final moments.
Photos by Ciscovaras Pictures.
Cast
Carol: Nicole Ruthmarie
John: Greg Thompson
Production Team
Producer: Alicia Goodman
Director: Heather Benjamin
Stage Manager: Lindsey Moore
Lighting Designer: Paul M. Callahan
Sound Designer: Edward Moser
Costume Coordinator: Asia McCallum
Photography: Ciscovaras Pictures
Graphic Design: Caroline Chase