Artistic and Executive Director
Kevin O'Connell (he/him)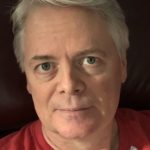 Kevin O'Connell  was the founding artistic director of Barabbas Theatre Company, which produced highly acclaimed plays in the Capital Fringe Festival. These included H5x7, O'Connell's faithful adaptation of Shakespeare's Henry V; the world premiere of Alexandra Petri's Never Never; and the D.C. area premiere of Lauren Gunderson's, Exit, Pursued by a Bear. He holds a M.A. in dramaturgy from the Catholic University of America and an M.A. in history from the State University of New York at Albany. Kevin studied directing with Joy Zinoman at the Studio Theatre Acting Conservatory and completed the Directing Studio at Shakespeare's Globe in London. In addition to Barabbas, Kevin has worked with several local companies, including Quotidian Theatre Company, Factory 449, the Washington Rogues, Pallas Theatre Collective, and Lean & Hungry Theater. He has also worked for the federal government in several capacities since 1994.
Board of Directors
Erin Finucane (she/her)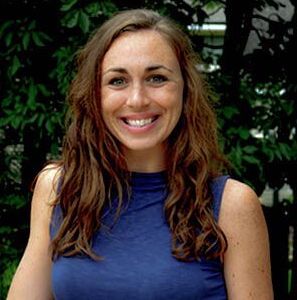 Erin Finucane is social change strategist and storyteller. She has been involved in DMV theater since 2009 including roles in RLT's The Laramie Project and Frozen, and a WATCH-nominated performance in Providence Players' Big Tree Falls. Over the last 15 years, she has successfully led national and international campaigns to change hearts, minds, and policy, including historic wins that secured billions of dollars in federal funding. In 2017, she was recognized as one of Campaigns & Elections' Rising Stars, one of the most prestigious awards in the campaign industry. Erin earned a master's degree in international peace studies from Trinity College Dublin in Ireland and a bachelor's degree in political science from La Salle University in Philadelphia.
Sylvea Hollis (she/her)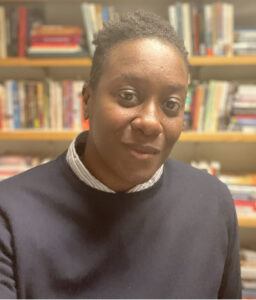 Sylvea Hollis is an Assistant Professor in African American History at Montgomery College. She earned a Ph.D. in U.S. History from the University of Iowa. Before coming to Montgomery College in the fall of 2020, Dr. Hollis was a National Park Service-Mellon Postdoctoral Fellow and taught courses in gender and sexuality in the American Studies Department at The George Washington University. She earned a MA in History Museum Studies from the Cooperstown Graduate Program (SUNY-Oneonta) and has a BS in History of the University of Montevallo.  
Lisa A. Hoston (she/her) (Vice President)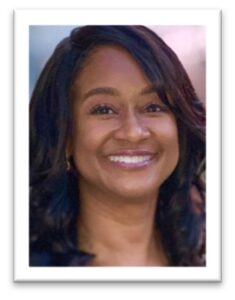 Lisa Hoston has been involved in education, learning and development for over a decade. Currently, she is employed at Live! Casino & Hotel as Director of Training and Organizational Development. Lisa has a passion for teaching and serves as an adjunct professor at Colorado State University – Global Campus as well as local academic institutions in the past. Lisa is on a mission through her company, LAH Consulting, to teach financial literacy. She is a native Washingtonian and currently resides in Laurel, Maryland with her husband. She serves as a volunteer with the SCORE Mentor Program. Lisa earned her B.S. from Syracuse University and a M.S. in criminal justice from George Washington University and her M.B.A. from the Keller Graduate School of Management, DeVry University
Kia Hunter (she/her) (President)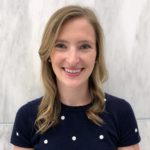 Kia Hunter has been involved in the Washington, D.C., theater scene from an early age, most memorably as the Cheshire Cat in Alice in Wonderland with Adventure Theater. After a brief period as a television producer, Kia now works in the museum field, emphasizing the convergence of history and performance. Most recently, Kia has collaborated with theaters in D.C. and Charleston, South Carolina, in many capacities, including advisory work, fundraising, reviewing and stage managing. Kia received her B.A. from Davidson College in history, with a minor in theater, and her M.A. in museum studies from George Washington University.
Jeff McDermott (he/him) (Secretary)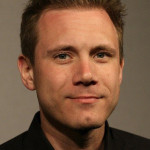 Jeff McDermott has been an attorney with the federal government for 14 years, currently serving as investigative counsel to the Inspector General for the U.S. Department of State. He is also the President of the Capitol Hill Chapter of the Federal Bar Association, having previously served as its Treasurer and Secretary. He was a member of the editorial board of the monthly periodical The Federal Lawyer from 1999 to 2010. Jeff has produced, directed, and acted for several theaters in the Washington area. He has been a member of the Rockville Little Theatre Board of Directors since 2012 and currently serves as its Treasurer. Jeff received his B.A. from the College of William and Mary and his J.D. from Georgetown University.
Maria Nuñez-Gaylor (she/her) (Treasurer)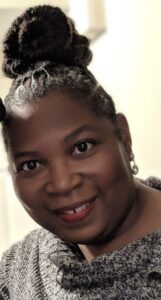 Maria Nuñez-Gaylor has been passionate about literature, theater, classical and jazz music, and the arts in general ever since she was a child. Originally from St. Petersburg, Florida, she has always been a keen observer of how the arts offer a different lens to help us make sense of what can be a confusing world. She earned her B.A. in English Arts from Hampton University, then an M.Ed. in Secondary Education from George Washington University. She worked as a high school English teacher for close to ten years before deciding to leave the teaching profession to work for the federal government. Despite the change in her day job, Maria remains closely connected to the arts by using her free time to explore art galleries, attend plays, visit museums, and of course read the several books she always has on her nightstand. This is Maria's first time being involved in the local theater community. She is incredibly excited to immerse herself in this new experience.
Toni Salvatore (she/her)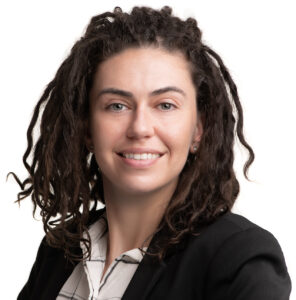 Toni Salvatore is a medication error safety advisor with the Department of Health and Human Services. She is also a commissioned officer in the Minnesota National Guard. She is enthusiastic about the arts. She is also passionate about elevating and empowering historically underrepresented voices through support, advocacy, and opportunities. Toni completed her B.S. at DePaul University and her PharmD at the University of Minnesota.