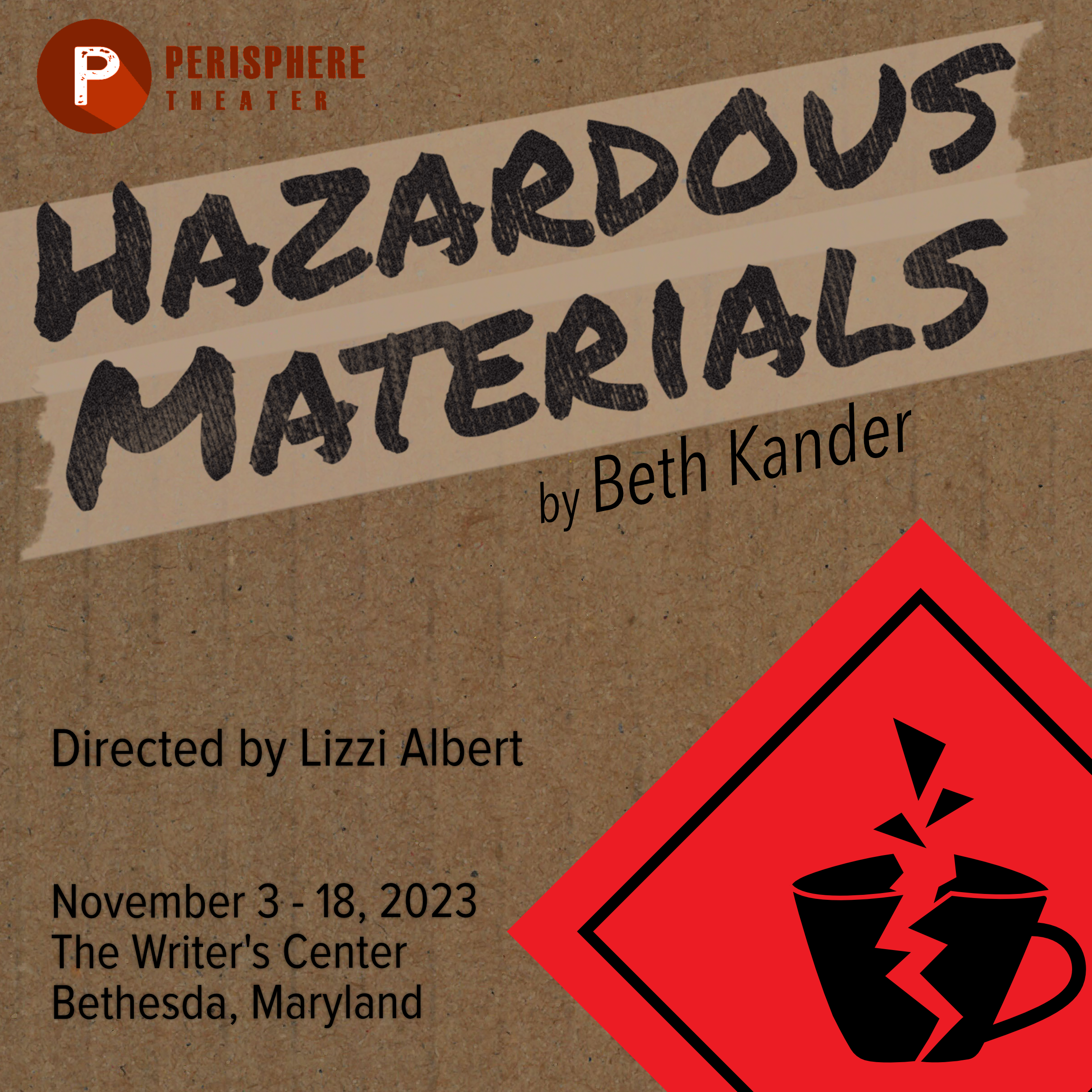 In 1955, Esther and Lynley, two war widows with very different backgrounds form a relationship that runs afoul of the racial and sexual attitudes of the time and puts them in danger. In 2015, county employees Cassie and Hal, who harbor secrets of their own, inspect the apartment to try to determine the identity of the hoarder Jane Doe who recently died there. In scenes that alternate between the two eras, the history of the apartment and its occupants is slowly revealed.
Perisphere Theater's production of Hazardous Materials will be directed by Lizzi Albert.
Lizzi is a DC-based actor and director. In 2017, she directed a benefit reading of God's Country for Perisphere as a fundraiser for the Southern Poverty Law Center. Other directing credits include This Historic Night (Seed Productions/Capital Fringe), A Christmas Carol and The Tempest (Chesapeake Shakespeare Company), and an all-female Macbeth (Notre Dame of Maryland University). Acting credits include Avant Bard's Julius Caesar, Constellation Theater Company's Absolutely! Perhaps, and several productions with Chesapeake Shakespeare, where she is a company member. Lizzi holds an MA in Acting from the University of Essex and a BFA in Theater from NYU. www.lizzialbert.com
The role of Esther will be played by Kullan Edberg. Kullan is a DC-based actor, teacher, and amateur gardener. Pre-pandemic, she played Betsy/Lindsay in the Hangar Theatre's production of Clybourne Park and then spent two joyful years as the female swing captain in the off-Broadway production of Puffs at New World Stages. When that closed, she threw caution to the wind and moved to Mexico with her husband where she taught middle school drama, creative writing, and acting workshops. Kullan holds a BFA from NYU's Tisch School of the Arts.
Dawn Thomas Reidy will play Lynley. Dawn is a production associate and member of the Black Classical Acting Ensemble and Artistic Company at Chesapeake Shakespeare Company, where her credits include Hamlet, Macbeth, Henry V, and A Raisin in the Sun. Regional credits include The Few, Romeo and Juliet, and Danny Boy (Unexpected Stage Company); Our Black Death and Phaeton (Taffety Punk); Overruled (Washington Stage Guild); and How the Other Half Loves, and Boys Next Door (Brown County Playhouse). Dawn holds a BFA in Acting from UMBC and an MFA in Acting from Indiana University.
Cassie will be played by Jessica Ludd. Jessica is a DC-based actor who was most recently seen as The Artist in 4615 Theatre Company's production of paper backs and as Mina Harker in Rorschach Theatre's production of Dracula: A Feminist Revenge Fantasy, Really. She also appeared in Rorschach's productions of Distance Frequencies: Transmissions and The Last Strand and in Adventure Theatre's Jingle in July. Jessica is a graduate of the Maggie Flanigan Studio conservatory program and strives to challenge and surprise herself artistically.
Seth Rosenke plays the part of Hal. Seth is a DC-area theatre artist and resident artist with 4615 Theatre. He holds an MFA in Acting from the Catholic University of America. Favorite credits include Kyle in Never Never (Barabbas Theatre), Mike in Neverlanding (4615), and Henry in Incognito (Encore Theatre Company). Seth has also performed with Prince George's Shakespeare in the Parks, Rainbow Theatre Project, Brave Spirits Theatre, and Rorschach Theatre