Perisphere Theater: Creating compelling theater that expands the way DC audiences view the past, the present, and one another.
We'll be back onstage in early 2018 with a performance of Moliere's Tartuffe, an effervescent comedy in rhymed couplets. See our call for directors.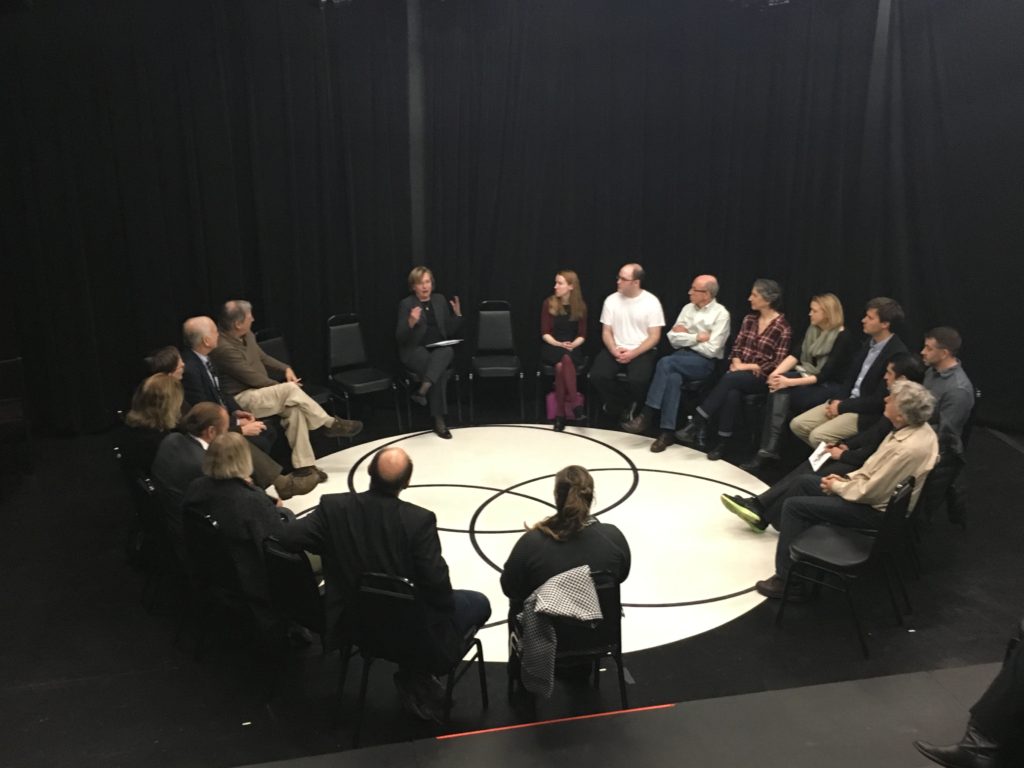 The "Spotlight on Copenhagen" post-show salon this past December at Capital Fringe.
See what the critics had to say about our recent production of Copenhagen.
Follow Us