Perisphere Theater: Creating compelling theater that expands the way DC audiences view the past, the present, and one another.
What's next for Perisphere? From Nov. 30 to Dec. 11, our production of Michael Frayn's Copenhagen at the Trinidad Theatre – Logan Fringe Arts Space. Open auditions Sept. 20 for a role in the show.
See what the critics had to say about Oleanna this spring.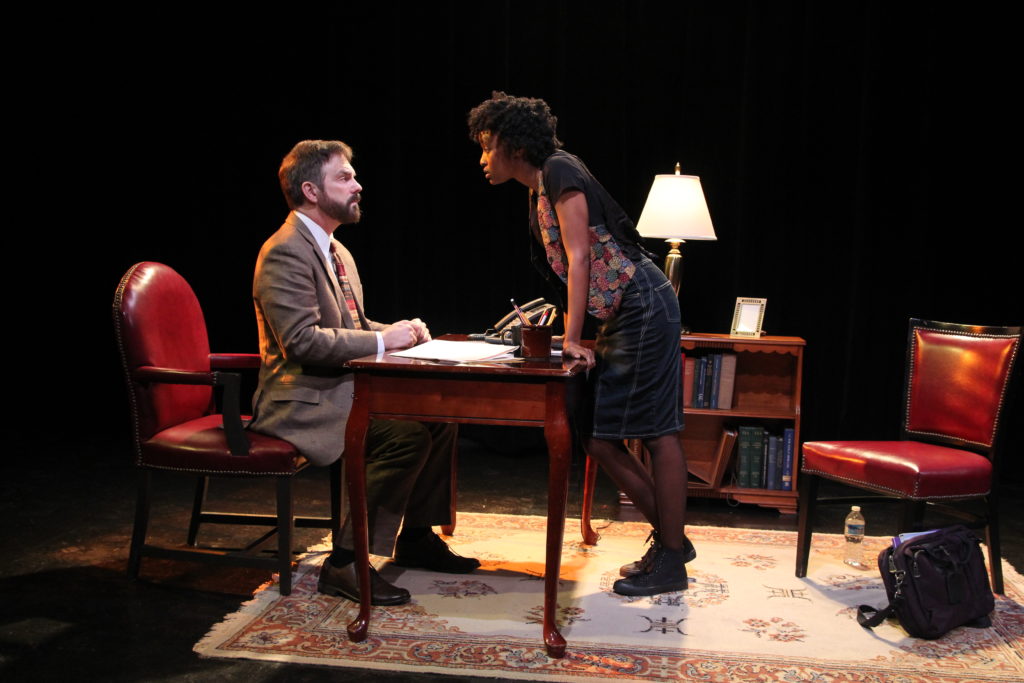 Photo by Ciscovaras Pictures.
Follow Us