SILVER SPRING, Md. – Perisphere Theater, a nonprofit professional company based in Montgomery County, Md., today announced that it will produce the DC-area premiere of R. Eric Thomas's Time Is On Our Side at the Silver Spring Black Box Theatre this August. Artistic Director Kevin O'Connell will direct the comic drama, which won the Barrymore Award (Philadelphia) for Best New Play when it was produced by Simpatico Theatre in 2016.
"If there's a perfect play for Perisphere Theater, Time Is On Our Side is it," said O'Connell. "It's very well written, both funny and moving. It deals with a moment in history that was long overlooked. And it addresses the question of who owns a given piece of history and has the right to tell it."
"Time Is On Our Side is such a special piece for me," Thomas said. "It's born out of real histories and lives in one American city but reflects the journeys of so many people, across the country and through time. This will be the first regional production in the DMV area, and as a Baltimore native I'm especially proud and excited to introduce these bold, beautiful characters to local audiences."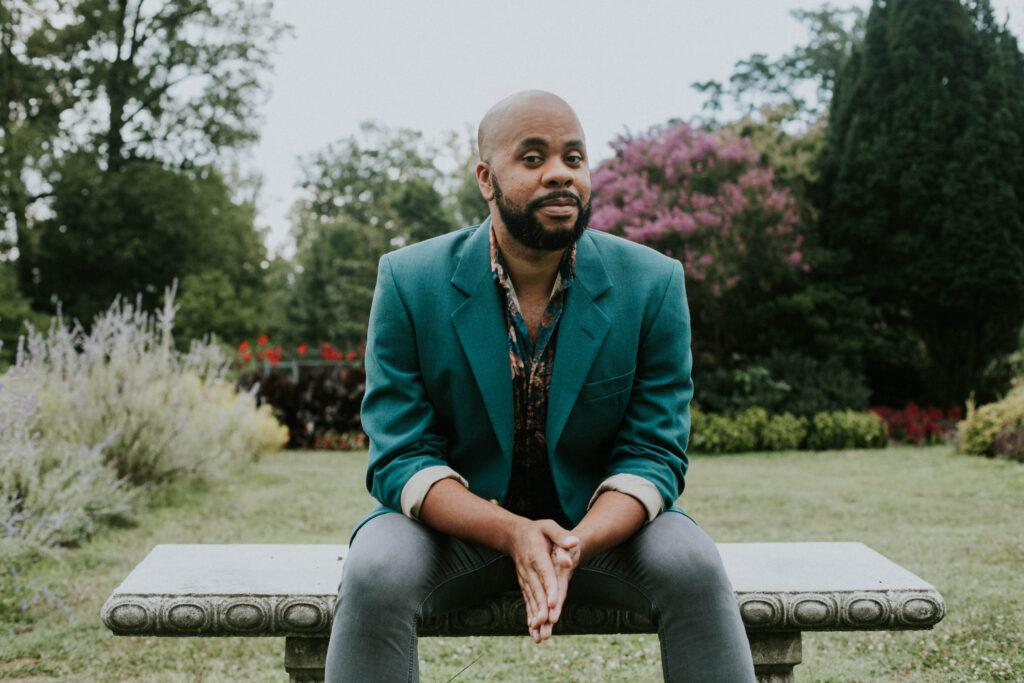 Thomas is the long-running host of The Moth in Philadelphia and D.C. and a senior staff writer for Elle.com where he writes "Eric Reads the News," a daily current events and culture column with hundreds of thousands of readers. His debut memoir-in-essays, Here for It, will be released by Ballantine Books on February 18 and was hailed by Lin-Manuel Miranda as "David Sedaris-level laugh-out-loud funny." As a playwright, Thomas is a 2018 winner of the Dramatist Guild Lanford Wilson Award and was a finalist for the 2017 Steinberg/ATCA New Play Award, in addition to the 2016 Barrymore Award.
Time Is On Our Side tells the story of Curtis and Annie, who host a wildly unpopular podcast from Annie's living room in which they "queer history," reinterpreting Philadelphia lore through a modern, intersectional lens. When Annie finds a family heirloom that reveals a buried connection to the early LGBT rights movement, the political suddenly gets explosively personal. Time Is On Our Side's shape-shifting plot bounds gleefully from the Underground Railroad to pop culture, as Annie and Curtis search for answers.
Perisphere Theater's production will open August 6 and run for 16 performances. This will be the company's first production in two years and the first of O'Connell's tenure as artistic director. O'Connell recently said that intends for Perisphere to focus on plays about history and those that have history as a theme.