Education and Outreach Programs
Perisphere Theater provides education and outreach programming as an important part of its vision to expand the way audiences view the past, the present, and one another. This currently includes audience discussion events and shows for high school classes. Please contact us if you are interested in bringing Perisphere Theater to your classroom or bringing a group to one of our shows.
We offer daytime matinees for grades 9 to 12, followed by discussion or engagement activities, to 1) teach a relevant subject through the lens of a particular play, 2) demonstrate how art is inextricably tied to the historical, cultural, scientific, or literary context in which it was created, and 3) spark interest and engagement in the arts and humanities in students. Materials will be aligned to D.C. Public Schools and national core standards.
Our discussion leaders or workshop teachers may include members of our board, Washington, D.C.-area writing experts, educators, and teaching artists. We may also have additional educational facilitators or guest professors leading in-class workshops or post-show audience engagement sessions.
See a Tartuffe Study Guide related to our current production.
Read our blog post "Connecting Audiences to History" on the D.C. Collaborative Story Bank.
Contributors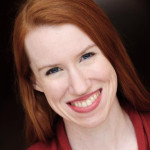 Heather Benjamin received her B.A. in theatre from the University of Louisville. In her 17 years in the D.C. area, she has performed as an actor with many local theaters, including the American Century Theater, Quotidian Theatre, Adventure Theatre, and the Capital Fringe Festival. She founded Perisphere Theater in 2014, directing Oleanna and Copenhagen for its inaugural season in 2016. Prior to Perisphere, she directed The Confines of Flattery for the 2012 Fringe Festival with Triptych Productions and a different production of Copenhagen for Rockville Little Theatre. Heather has extensive experience in project management, organization, marketing and communications through various editorial and content strategy positions in the nonprofit sector.
Bridget Grace Sheaff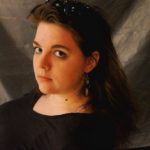 D.C. area directing credits include Nu Sass Productions: Exit Carolyn; We Happy Few Productions: The Dog in the Manger, Cyrano de Bergerac, A Midnight Dreary, Iphigenia; Spooky Action Theatre: Motherless Children; Source Festival: Static, The Physics of Now, Ball Drop; and Mead Theatre Lab: One Word More. Regional credits include Cape May Stage:Merry Melodies and Savage in Limbo. Assistant directing credits include Constellation Theatre: The Wild Party; Signature Theatre: Titanic; Spooky Action Theatre: Collaborators; Theater J: Sons of the Prophet; and Rorschach Theatre: very still & hard to see. Bridget Grace is the Casting Director/Associate Producer with We Happy Few Productions and has a BA from The Catholic University of America.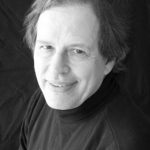 Bob is a veteran of local theater in a variety of capacities: actor, director, techie, dramaturg, and reviewer. A lawyer specializing in transportation-related civil rights programs, his other activities include softball umpiring (a nice combination of law and theater) and appearing as a vocalist with a volunteer music group that performs in assisted living facilities.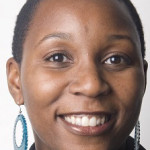 Willona M. Sloan is a writer and a native Washingtonian. Willona has published nonfiction, fiction and poetry in various publications. She is also the founder of the Writing with Willona series of workshops, networking events and literary happenings. Willona is a proud alum of the Voices of Our Nations Arts (VONA) workshop for writers of color. She has received an Artist Fellowship award from the D.C. Commission on the Arts and Humanities and two Literary Arts residencies at Banff Centre for the Arts in Alberta, Canada. She continually seeks opportunities to use literature and creative writing as a means of bridging cultures and experiencing the world.