Education and Outreach Programs
Perisphere Theater provides education and outreach programming as an important part of its mission. This currently includes audience discussion events and school workshops. Please contact us if you are interested in bringing Perisphere Theater to your classroom or bringing a group to one of our shows.
We offer educational workshops tailored to 50-minute class periods for high school and college students. The goals of these workshops are to 1) teach a relevant subject through the lens of a particular play, 2) demonstrate how art is inextricably tied to the historical, scientific, and ethical context in which it was created and 3) spark interest and engagement in the arts in students.
Our workshop teachers include members of our board, Washington, D.C.-area writing coaches, retired teachers, and performing artists. This season, Willona Sloan, Bob Ashby, and the cast of Copenhagen are leading our workshops.
Take a look at our information packet and our example workshop outline and background handout related to our production of Copenhagen.
Director of Education and Outreach
Renae Erichsen-Teal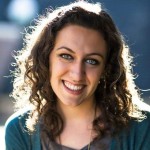 Renae Erichsen-Teal received her B.A. in Acting and B.M. in Vocal Performance from Christopher Newport University. Since graduation, Renae has worked professionally in education and outreach at several nonprofits in the D.C. metro area. In 2012, she taught Shakespeare and assistant-directed for Traveling Players Ensemble, an NEA-selected Summer School in the Arts. In fall 2015, she interned at Constellation Theatre Company, where she researched outreach and ran marketing and fundraising events. Currently she works for the Artistic Director of The In Series, a local opera company. Her responsibilities include researching grants and providing administrative support for marketing and outreach.
Contributors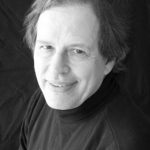 Bob is a veteran of local theater in a variety of capacities: actor, director, techie, dramaturg, and reviewer. A lawyer specializing in transportation-related civil rights programs, his other activities include softball umpiring (a nice combination of law and theater) and appearing as a vocalist with a volunteer music group that performs in assisted living facilities.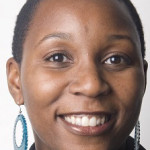 Willona M. Sloan is a writer and a native Washingtonian. Willona has published nonfiction, fiction and poetry in various publications. She is also the founder of the Writing with Willona series of workshops, networking events and literary happenings. Willona is a proud alum of the Voices of Our Nations Arts (VONA) workshop for writers of color. She has received an Artist Fellowship award from the D.C. Commission on the Arts and Humanities and two Literary Arts residencies at Banff Centre for the Arts in Alberta, Canada. She continually seeks opportunities to use literature and creative writing as a means of bridging cultures and experiencing the world.